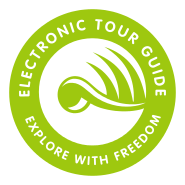 Categories
Search
Recently
The official Electronic Tour Guide project blog
We've launched!
Posted: May 15, 2012 at 9:20 pm, Category: News,
Good news everyone! We've launched our project! Customers are welcome to book our incredible unique magic devices from the 15th of May. From 19 Euros per day.
Almost 8 hours of exciting stories in six languages (including English, French, German, Russian, Italian and Spanish) are waiting for you. New era of tourist experience is starting now!
Jump to comment form
|
comments rss
|
Comments
Please leave your comment here