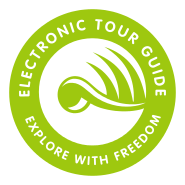 Categories
Search
Recently
The official Electronic Tour Guide project blog
The world's first Segway and bicycle electronic tour guide, soon in Australia
Posted: October 20, 2017 at 3:37 pm, Category: Devices,
Two different versions of the button solution. In my opinion, the first one (with white buttons) is better, because it's easier to touch the convex elements. And the location of each will be intuitively remembered after the first ride.

But the guys like the second one, with icons and tactile buttons. So I'm goign to make the second variant batch for now.
Jump to comment form
|
comments rss
|
Comments
Please leave your comment here