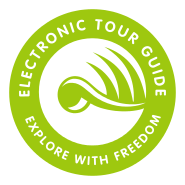 Categories
Search
Recently
The official Electronic Tour Guide project blog
The library for mobile applications shall be …
Posted: July 28, 2018 at 6:43 pm, Category: Partners, software,
Tom Nall is testing the Electronic Tour Guide mobile application in Millennium Park near the Clowd Gate.
Under the pressure of requests, the 1st version of library for smartphones has been created. The photo shows the application for clients, testing in Chicago.
Jump to comment form
|
comments rss
|
Comments
Please leave your comment here