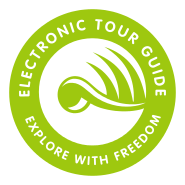 Categories
Search
Recently
The official Electronic Tour Guide project blog
Enhance your tourist experience with our new partner!
Posted: July 28, 2012 at 8:38 pm, Category: Partners,
"Robotour" is a Segway rental point located conveniently right in the centre of Prague. Now you can not only take a fun unforgettable ride along twisting streets of the city, but also have an advantage to hear entertaining stories read by our Audio-guide on the way.
Be careful though! If you change the location too quickly, you may not hear the whole story! You may prefer to walk around Prague at first to get to know the city and then have an enjoyable ride along already familiar streets.
Jump to comment form
|
comments rss
|
Comments
Please leave your comment here