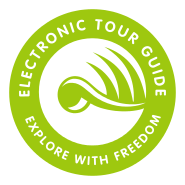 Categories
Search
Recently
The official Electronic Tour Guide project blog
Cheaper? Easy!
Posted: June 8, 2013 at 12:09 pm, Category: News,
Today I'll tell you how to book our Electronic Tour Guide even cheaper than it is!
Of course we all like discounts, so we have prepared cool offer for you! Here it is:
In case of booking a device a week in advance you get it just for 17.95 EUR and in case a month in advance — 12.95 EUR. The price of the next day is as always 50% discounted.
That is so easy!
Jump to comment form
|
comments rss
|
Comments
Please leave your comment here